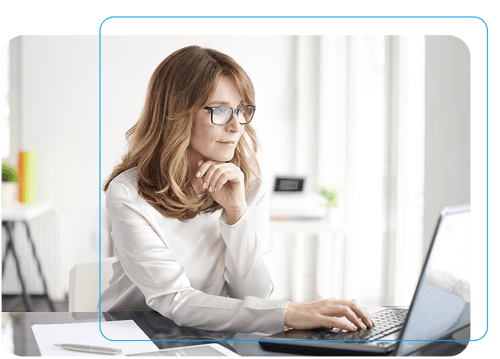 ---
Make A Payment

Payments
Spring EQ mortgage payments: Payments are due the 1st of the month, however, there is a 15-day grace period. Payments received after the 15th of the month may be assessed a late fee.
---
Payment Options
1. Recurring and One-Time Payment
To request to make recurring or one-time ACH payments toward your home equity loan or second mortgage, you can complete our ACH authorization form.
To request to make recurring or one-time ACH payments on first mortgage, purchase or refinance loans, call us at 1-855-463-7407 and we will guide you through the process of setting up an ACH authorization.
Once complete, you can choose between one-time or automatic recurring payments so you never have to worry about being late on a payment again.
2. Pay by phone
Please call us at 1-855-463-7407 if you would like us to coordinate a payment for you.
3. Bill Pay / Mail a check
To setup bill payment from your bank account or to mail a check, please make payable to Spring EQ at the following address:
Spring EQ
ATTN: Servicing
100 W Matsonford Rd, Bldg 5 Ste 100
Radnor, Pennsylvania 19087
Please include your Loan Number to assure that your payment is credited to the appropriate loan.
While we are unable to set up Bill Pay for borrowers through Spring EQ, we do accept Bill payments. Please contact your Financial institution for assistance setting up Bill pay.
Online Payments
Currently, Spring EQ does not offer online payments. By popular demand, this is a feature that we are diligently working on and should be able to offer soon! If you are looking to set up your payments, we recommend signing up for our Recurring payment option. You can request for this option by clicking on the link available under the Recurring and One-Time Payment section of this page.
---
Loan Payoff
Payoffs can be requested through email: Servicing@Springeq.com or by phone: 1-855-463-7407.
Please provide the following information in your request:
*Note, if a Loan PayOff is from a third party, a Signed Borrower Authorization form must be submitted with the borrower's authorization releasing this information. This form can be provided by the third party.
Borrowers can make a request for a Loan PayOff statement on their own.
---
F

AQ & Customer Resources
COVID-19 Assistance
At Spring EQ, the health and safety of our customers, employees and other stakeholders is first and foremost in our thoughts. We also understand that the economic disruption caused by COVID-19 may impact you financially.
If you can, it is best to continue to make your scheduled mortgage payments. If you have been impacted by COVID-19 directly or indirectly because of illness, loss of income or employment and believe you will have difficulty making your payment, you may qualify for the assistance plan.
Our assistance plan is a forbearance for those who qualify. Important to note, the forbearance does not waive or forgive the payments. During the forbearance period: You can pause your mortgage payments for an initial 3 months.
We will not charge late fees during the forbearance period.

During the forbearance period, any payments that are paused during forbearance won't be reported late to the credit bureaus.

During the forbearance period, you are not required to make a payment but, if you are able, you can make a payment or even a partial payment.
Before the end of the initial 3 months, we will work with you to evaluate your individual situation and help determine your best next step. This may include either a repayment plan or a lump sum payment. Please e-mail us at Servicing@Springeq.com and provide the following:
Upon receipt we will review your situation and within 2 business days advise of next possible steps.
---
How do recurring payments work?
You authorize regularly scheduled charges to your checking or savings account. You will be charged the amount indicated below each billing period. Your payments will be reflected on your next month's statement and the charge will appear on your bank statement as an "ACH Debit." You agree that no prior notification will be provided unless the date or amount changes, in which case you will receive notice from us at least 10 days prior to the payment being collected.
Where does the additional payments I make toward my mortgage go toward?
Any additional amount paid toward your mortgage will go toward the principal balance.
Why are Online Payments not available yet?
While we do not offer the ability to initiate online payments online at this time, this is a feature that we are looking to offer in the future! If you have any additional feedback for us, please let us know!
If you have any questions or concerns, please call 1-855-463-7407 or email us at Servicing@Springeq.com
How can Current Applicants Contact Spring EQ By Phone?



Current applicants can call Spring EQ at 1-888-978-9978.
How can Existing Customers Contact Spring EQ By Email?



Current Customers can e-mail Spring EQ at Servicing@Springeq.com.